The Nevaton MC 59 is an exceptionally small condenser microphone with interchangeable capsules, which features a full-fledged Class A amplifier from high-quality selected discrete elements using film capacitors.
Very low self noise (5 dBA) coupled with high SPL handling (140dB).Its 20mm capsule has a flat frequency response and a dynamic range of 135 dB.
The MC 59's excellent impulse response captures the subject's finest details without colouration and its gold-sputtered, ultra-thin transducers pass and artificial ageing process to ensure life-long stability.
Ideal for sound-reinforcement solutions and recording in opera houses, concert halls and theatres.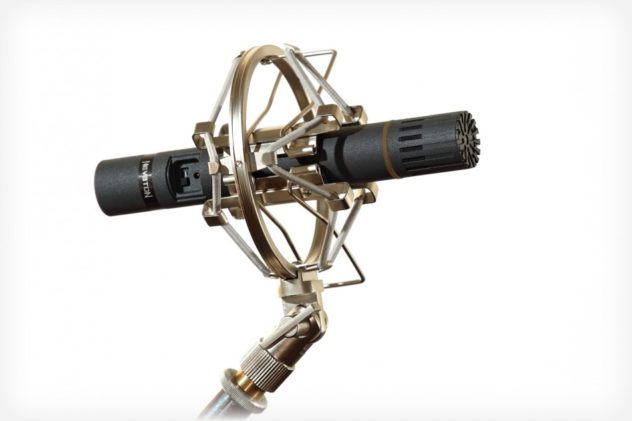 The Nevaton MC49 is a high-quality, small-diaphragm microphone with an unique dual capsule used to record a wide range of instruments including strings, brass, piano, acoustic guitar, and drums.
While the MC49 delivers exceptional quality for single instrument recording, it truly excels when used to record groups such as full orchestras, chamber ensembles, and string quartets.
Nevaton MC49's are used in many major studios and concert halls around the world, including the St. Petersburg Philharmonic or the Salzburg Festival and are considered to be one of the best small-diaphragm microphones manufactured today.
The Nevaton MC49 is now also available with omnidirectional characteristic
When I heard the MC49-O along with the CMC6, it was, as far as I'm concerned, on par with the Schoeps. (Slau Halatyn, Nevaton review at recordinghacks.com)